OVER ONE HUNDRED YEARS OF SERVICE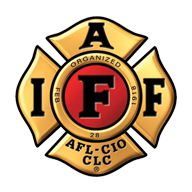 In Tampa, as with other major American cities, the evolution from all volunteer to career fire companies occurred due to the arrival of steam technology. Tampa's first organized volunteer fire department was founded in1884. Seven "bucket brigades" were organized to serve the city. On May 10, 1895, the city council passed ordinance #307 authorizing Tampa's first professional, paid fire department. A. J. Harris was named chief to preside over 22 fire fighters in five stations at an annual budget of $18,000.
The paid firefighters worked in the stations for ten to twelve days at a time. Most of the firefighters lived near their duty stations and were permitted to go home for meals, provided they could return within one hour. Their salary was equivalent to that of police patrol officers, about $600 a year. From May 10, 1895, forward the fire department began to evolve. First the "bucket brigades" were slowly replaced by hand operated pumpers pulled to the scene by the firefighters. Fire hydrants and steam engines were introduced to do the work of pumping water to firefighter's hoses. With the introduction of steam engines came the requirement of horses to pull the extremely heavy apparatus. As the "horseless carriage" gained popularity, gasoline powered engines became accepted and Tampa's fire department followed national trends and replaced the steam engine with state of the art 700 GPM LaFrance pumpers. On July 27,1914, horses were no longer used to pull apparatus for the department. The horses that remained were sold at auction.
4.3